847-750-4995
or
Email at info@contractormanagementservices.com
About Bartlett Fencing
Our experts can assist you if you are searching for a new fence for your property. Our Bartlett Fencing Contractors provide expert fence installation, maintenance, and repair services to customers around the Bartlett, IL area.The Best Fence Company - Serving the community of Bartlett, IL
We offer the highest quality fence services for amazing prices. All our services are available for commercial and residential clients in the Bartlett and surrounding Chicagoland areas. We are able to provide you with a turn-key fence installation to meet your exterior fencing needs.Whether you need a fence to add privacy to your backyard or need a large fence to secure your property, our team has the expertise for the job. Feel free to email or call us today to book an appointment. You can also learn more about our company, products, and services below.Call us today: (855) 469-7742
OUR FENCE TYPES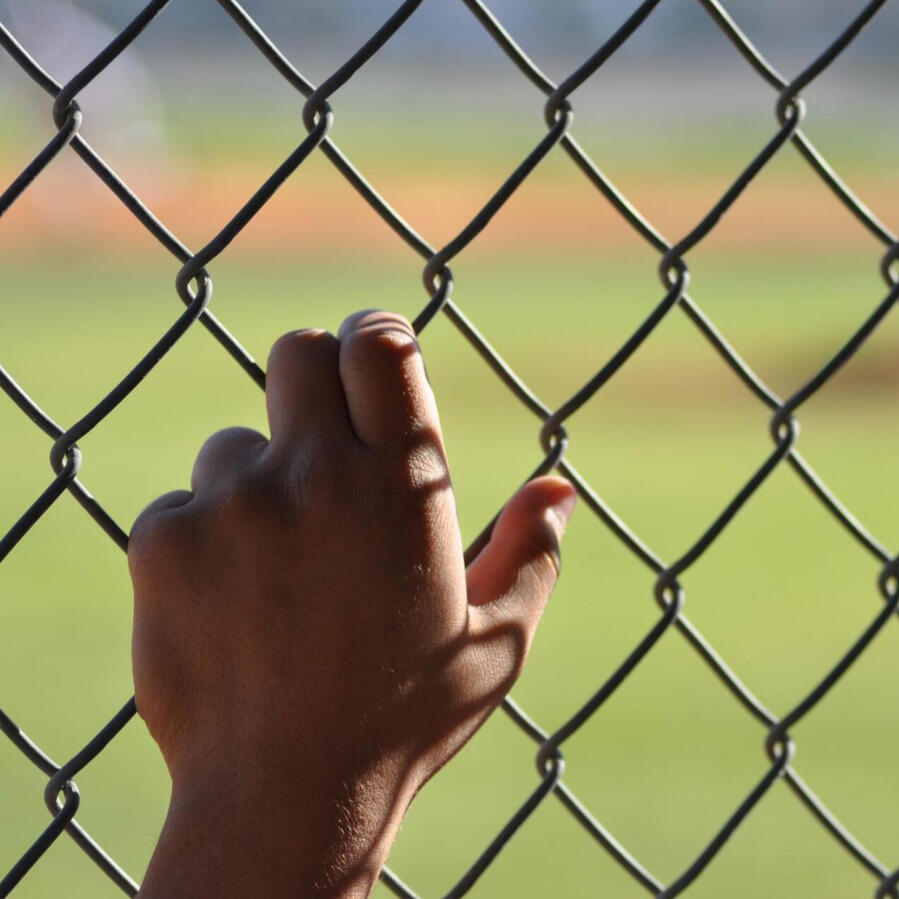 Chain Link Fence
Chain link fences are one of our most popular fencing options. They are incredibly affordable, provide excellent security, and can last a lifetime. Modern chain link fences will enhance the appearance of your property. Due to their lower cost, they are also ideal for larger-scale projects. If you would like to learn more about our chain link fences for your home or business, don't hesitate to contact us.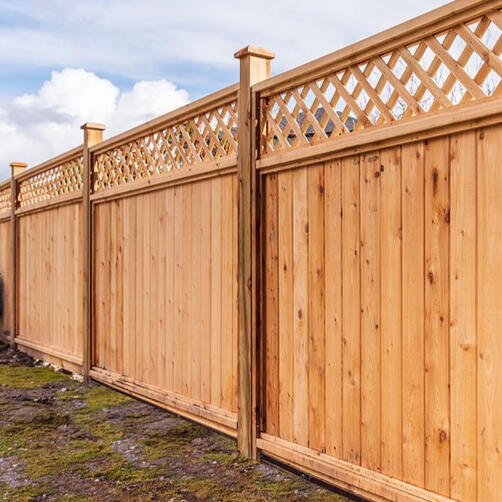 Cedar Fence
Fence Contractors also offers a wide range of cedar fence options that will protect your home while enhancing your landscape's appearance. Our cedar fencing comes in a variety of styles and designs. We offer picket fences, post & rail, vertical board fences, and a wide range of other styles. Cedar fences can be stained or painted to add to the visual aesthetic of your property as well.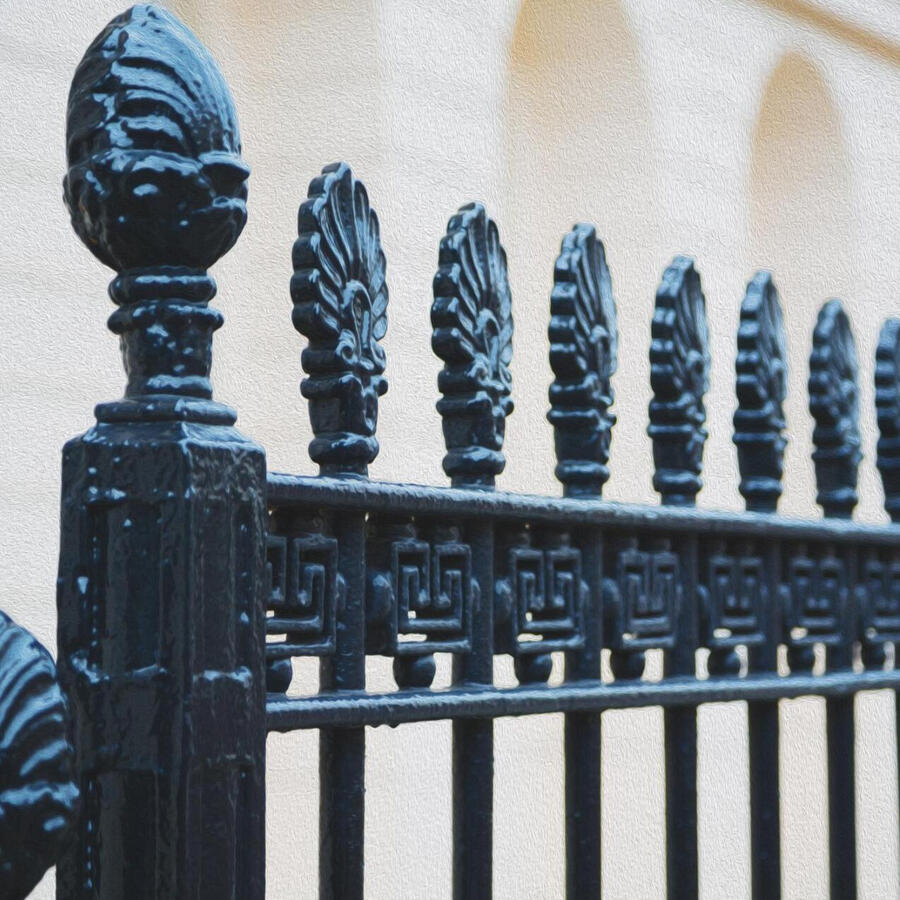 Aluminum Fence
Aluminum fencing is one of our most durable and long-lasting fencing options. Aluminum fences are perfect for any commercial or residential use. They come in countless styles and designs that will accent and enhance the appearance of your property. Our aluminum fences are incredibly versatile and are affordable compared to many other fencing materials. An aluminum fence won't rust, doesn't need staining, and is a great value for your money.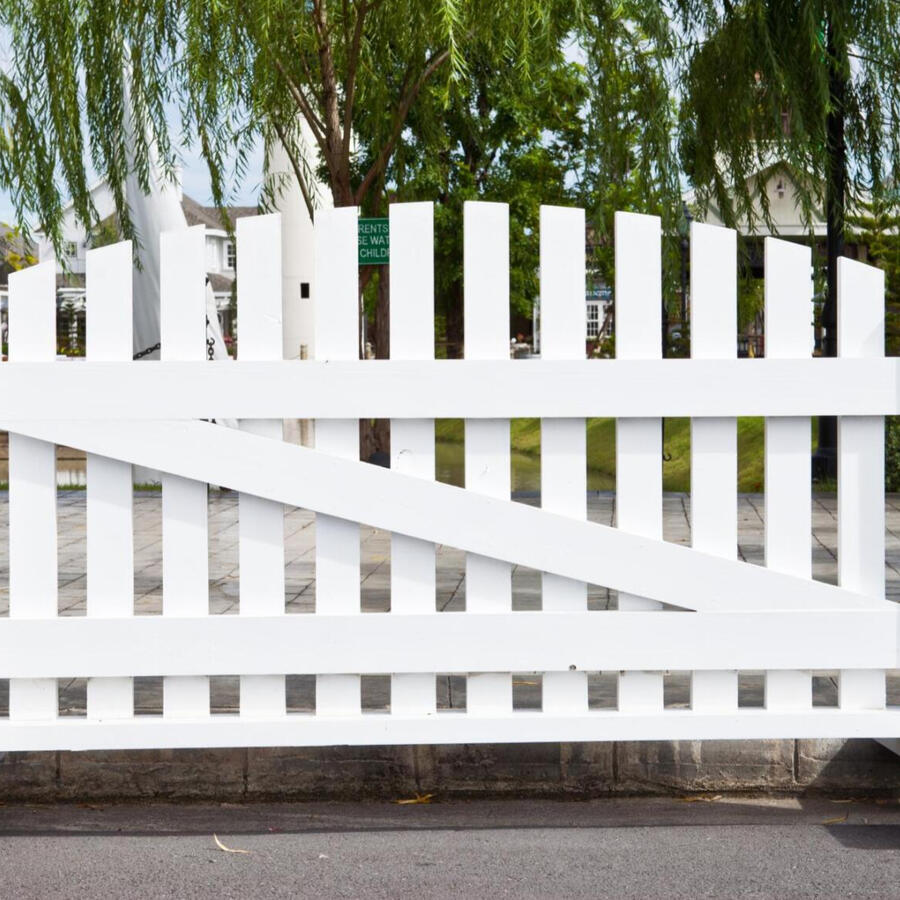 Vinyl Fence
A new vinyl fence can transform the appearance of your property while providing excellent privacy and security. Vinyl fences are incredibly versatile and come in a wide range of designs and styles that will meet your needs. From privacy fences to picket fences, we have a vinyl fence that will be perfect for your property. If you've been thinking of upgrading to a vinyl fence, our team is ready for the job.
LEARN MORE ABOUT US
A new fence can be a large investment for your home. You want the best team on the job installing your fence to ensure it looks amazing and will last. Our team is here to help. Bartlett Fence Contractors provides professional fencing services in and around the Bartlett, IL area. We specialize in fence construction, design, maintenance, and repair services for commercial and residential clients in Bartlett, IL. No matter what type of fence you need, we're ready to install it. Some of our most popular fence styles include chain link, vinyl, cedar, aluminum, and composite fencing. We also offer expert deck-building services. To schedule an appointment, feel free to email or call our team today for more info or to schedule an appointment.
OUR SERVICES
The team at Bartlett Fence Company is available today to provide fast, affordable, and reliable fence installation, maintenance, and repair services. Based in Bartlett, IL, we provide professional fencing services at amazing prices. We can install all types of fencing for your home or business. Some of our most popular fencing styles include chain link fence, vinyl fence, cedar fence, aluminum fence, and composite fence. All our fences are incredibly durable and built to last. We also offer deck-building services. We can design and build the deck of your dreams. If you would like to learn more about the services we offer, don't hesitate to contact our customer service team to schedule a free consultation.CALL US AT
(855) 469-7742
OR
---
1
We provide you with a seamless customer experience from your first interaction with us.
2
Once you decide to work with us, we work hard to ensure you are a customer for life.
3
We customize our solutions to fit your needs. Whether thats a custom one-off fence or a refinishing of an existing, we've got you covered.
4
Once your fence is installed, we follow-up to ensure 100% satisfaction every time, no exceptions.
---
What Kind Of Fence Is Best For Your Yard?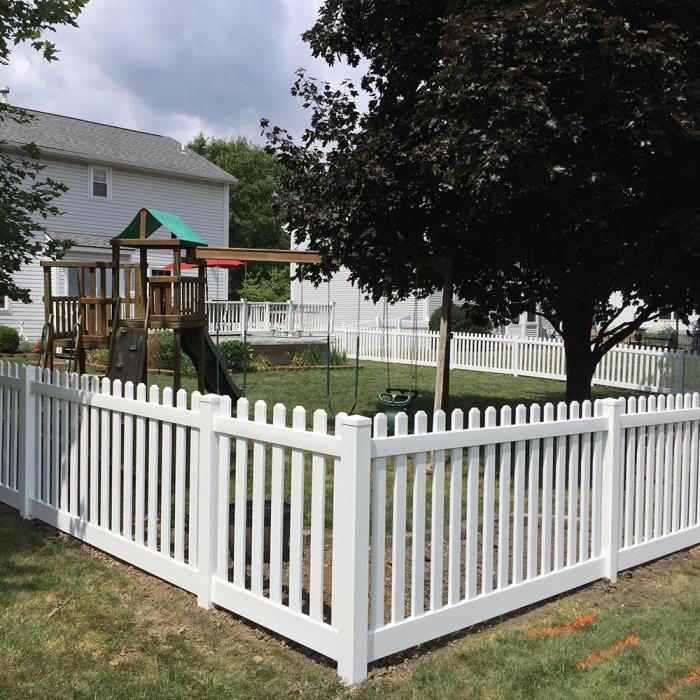 A fence around your property can improve your home's privacy, security, and curb appeal. The majority of fences are constructed to offer a barrier between congested dwellings and passing traffic, while others are meant to provide an extra level of security between a property and the outside world. Many of them are also intended to keep dogs contained.Many factors must be considered when selecting which design of fence is most suited to your home and your needs. To make things easier for you, we've produced a comprehensive list of everything you need to know about choosing the greatest fence for your property at the best price.Fence InstallationBefore you can decide how large your fence should be or what materials should be utilized to build it, you must first establish what you want it to do.If you live in a tiny location or on a busy street, you may simply want a fence to separate your property from the rest of your neighbors' view of you. PVC/vinyl and wood are also fantastic building materials to consider if you want to build a fence for privacy reasons.Provide security: While any type of fence can act as a barrier between your home and the outside world, those made of aluminum or wrought iron offer a higher level of security than those made of other materials.Keep Your Pets Safe: With the right fence, you can easily keep your pets in your yard (and maybe other animals out). It must be high enough that your pet cannot jump over or climb it, and it must be built in such a way that there are no openings or gaps through which they could escape. Aluminum and PVC/vinyl are two of the most often used containment fencing materials.Take note that the majority of fences offer both solitude and protection. Having a fencing installation specialist inspect your property will assist you in determining the right size and kind of fence for your yard and needs.Is it better to do it yourself or employ an expert?Many homeowners are able to install basic fencing on their own. However, due to time constraints and the physical demands of the job, you may want to hire a professional to do the process.A DIY installation can save you a lot of money, but it also puts you at risk of making mistakes. Correcting those mistakes afterwards may be more expensive than employing a professional in the first place.Hiring an experienced contractor for large-scale privacy or security fence installations is your best bet. Furthermore, he or she is more likely to provide high-quality outcomes and finish the task on time. Before making a decision, interview at least three pros and obtain a documented price quote before the construction process begins.Before constructing any fence, check local, county, and state codes to ensure that your structure complies with the rules. It is possible that further approvals will be needed for development.Fencing MaterialsYou may realize that you prefer certain fencing materials over others based on your needs, personal preferences, and financial limits. When choosing a building material, there are pros and disadvantages to consider, just as there are with any construction task.
Wood fencing offers greater security and seclusion than many other materials, but it is also more expensive. The average cost to install a wood fence is $6,750, according to HomeAdvisor's True Cost Guide*.The type of wood utilized has a big impact on your bottom line. Pressure-treated pine is a popular and reasonably priced option. If you utilize tropical woods like cedar, redwood, or other exotic species, you should expect to pay a lot more for your building materials.The downside of wood fences in compared to other materials is that they require more ongoing maintenance. Many homeowners apply a weather seal to their fences on a yearly basis to help the fence last longer. Request a free, no-obligation estimate for the installation of a wood fence. Chain-link fencing is a low-cost alternative that is popular among pet owners. It is a cost-effective and efficient technique of controlling animals, although it is not the most aesthetically pleasing alternative.If curb appeal isn't your top priority, chain-link fencing can be the best solution for you. It is effective, long-lasting, and requires little to no maintenance over a lengthy period of time. The average homeowner spends $2,060 to install a chain-link fence. Request a free, no-obligation quote for the installation of a chain-link fence. Vinyl fencing is a popular alternative to traditional wood or metal rail fences because it is long-lasting and weather resistant. Polyvinyl chloride (PVC)/vinyl: Vinyl fencing is a popular alternative to traditional wood or metal rail fences because it is long-lasting and weather resistant. When properly maintained, a vinyl fence can last up to ten years with little to no additional upkeep.The disadvantage of vinyl fencing is that the initial installation cost is usually higher than that of other types of fencing material. According to Home Advisor, the average cost of erecting a PVC/vinyl fence is $3,590. Request a free, no-obligation estimate for the installation of your vinyl fence.Aluminum and steel are two long-lasting fencing materials that are both strong and visually appealing. The average homeowner will spend $3,660 on the installation of an aluminum or steel fence. Aluminum fencing comes in a variety of styles and is especially well-suited to damp, humid, or oceanside situations. Despite its resistance to pressure from large dogs or lively children, it is not recommended as a security fence or a barrier against attackers due to its vulnerability to pressure. Steel is the most durable fence material available, making it perfect for usage in desert and inland settings. Steel fencing, on the other hand, necessitates ongoing maintenance, such as sanding and repainting to prevent rust from forming on the surface. Get a no-obligation quote on your aluminum or steel fence today. Wrought iron fencing is aesthetically beautiful but does not give much privacy, yet it is a fantastic alternative for boosting your home's security while preserving its aesthetic appeal. According to Home Advisor, the average cost of installing a wrought iron fence is $2,690. Although it is more expensive than other types of fencing, it is a long-lasting option that requires no maintenance. Request a free, no-obligation quote for the installation of your wrought iron fence. Electric fencing is becoming an increasingly popular option for pet owners who want to keep their animals under control. Furthermore, while an electric fence is more discrete and less expensive than a physical barrier, it is not always successful in keeping dogs contained.Aside from that, electric fences do not keep other animals out of your yard and do not work in the event of a power loss. Homeowners should check the voltage on a regular basis to ensure that everything is in functioning order.
---
Bartlett Fence Contractors
info@contractormanagementservices.com
855-469-7742
Our Service Area
We serve Bartlett, Il and surrounding neighborhoods!
Hanover Park, IL

Streamwood, IL

Roselle, IL

South Elgin, IL

Hoffman Estates, IL

Elgin, IL

Schaumburg, IL

Bloomingdale, IL

Carol Stream, IL

West Chicago, IL

Glendale Heights, IL

Saint Charles, IL

Winfield, IL

Carpentersville, IL

Geneva, IL
Local Area Resources
More Useful Bartlett, IL ResourcesVillage of Bartlett
Bartlett Park District
Things to do in Bartlett
Residential Services Bartlett
Bartlett Government Links
---
Bartlett Fence Company
205 Regency Ct
Bartlett, IL 60103
847-750-4995Brought to you by CMS Illinois LLC